Mirza Yawar Baig
Blog Pol­i­cy: This arti­cle is being shared from anoth­er site. The top hyper­link directs read­ers to the orig­i­nal source. It is being shared to stim­u­late dis­cus­sion on the top­ic and Wifaqul Ula­ma nei­ther endors­es the site nor nec­es­sar­i­ly agrees with the views expressed nor takes respon­si­bil­i­ty for the con­tent of exter­nal Inter­net sites. In some cas­es, read­ers send us emails to share their thoughts (anony­mous­ly) and in respect to their wish­es, con­tact details or Author infor­ma­tion will not be provided.
The biggest chal­lenge of par­ent­ing is to accept that we are fac­ing a world very dif­fer­ent from the one in which we grew up. This is true irre­spec­tive of which coun­try you live in, with the addi­tion­al com­plex­i­ty of a rapid destruc­tion of walls between cul­tures. The truth is that your solu­tions don't work today and your chil­dren know this bet­ter than any­one else. Yet you still have the chal­lenge to inspire, sup­port and teach them. Your chal­lenge is to pre­pare them for a world that you know noth­ing about. This can be seen as pos­i­tive or neg­a­tive depend­ing on your point of view but one thing is cer­tain, it will not leave you untouched.
The major Glob­al Changes that we face are:
Information Exchange
Thanks main­ly to the inter­net and to glob­al TV chan­nels we are in an infor­ma­tion over­load age. We don't suf­fer from lack of infor­ma­tion but from a sur­feit of it – eas­i­ly avail­able at the click of a mouse. What is miss­ing is the abil­i­ty to dis­cern, to sift, to pick the nuggets. What is miss­ing is the abil­i­ty to know what to do with what we read or see. What is miss­ing is the abil­i­ty to con­nect the dots to com­plete the pic­ture. What is miss­ing is the abil­i­ty to rec­og­nize the real­i­ty and to put things in per­spec­tive so that we can dif­fer­en­ti­ate between real infor­ma­tion and pro­pa­gan­da. What is miss­ing is the abil­i­ty to respond pos­i­tive­ly and pow­er­ful­ly to ensure that the dis­sent­ing voice is also heard in the cacoph­o­ny of the dom­i­nant discourse.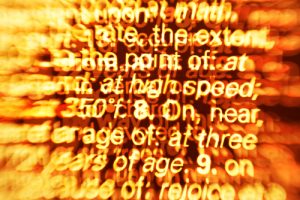 Easy infor­ma­tion exchange has also low­ered and, in many cas­es, wiped out the entry bar­ri­ers into tech­nolo­gies and busi­ness areas. This opens new oppor­tu­ni­ties for entre­pre­neurs pro­vid­ed they know how to use them. It is a chal­lenge for par­ents to guide their chil­dren in ways that enable them not only to make sense of what they see and read, but to actu­al­ly lever­age it for them­selves and others.
The infor­ma­tion exchange also has a dark­er side with every evil that hap­pens in the world get­ting instant lime­light. The con­scious self is bom­bard­ed dai­ly with images which at one time would have sent us into depres­sion, but leave us untouched and unmoved today. This desen­si­ti­za­tion of the heart, the dead­en­ing of com­pas­sion, mak­ing the hor­rif­ic mun­dane is the result of con­stant expo­sure to cru­el­ty, oppres­sion and blood­shed. Like the nurse in the oper­at­ing the­atre or the butch­er in the abat­toir, the sight of another's suf­fer­ing leaves us untouched.
The Salaf used to be very con­cerned with expos­ing one­self to things that hard­en the heart. Imam Al-Ghaz­a­li used to say that one should not men­tion death while eat­ing because if the heart is not dead­ened then you will not be able to eat. And if you are able to eat then it will become evi­dent to every­one that your heart is dead. I don't think we both­er with such niceties any­more because the con­di­tion of our hearts is appar­ent­ly not of any The chal­lenge that par­ents have is to guide chil­dren such that their hearts don't hard­en and show them how they can help those in need. Hid­den in this is also the real dan­ger of rad­i­cal­iza­tion of youth and their falling into the trap of those who seek to recruit them for can­non fod­der. It is our chal­lenge to help them retain per­spec­tive, show them how they can pos­i­tive­ly con­tribute and stay away from all extrem­ist posi­tions. But to do all that we need to check what state our own hearts are in, for only the see­ing can guide the blind.
Technology Empowers and Threatens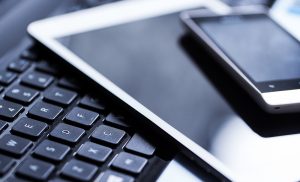 The sec­ond chal­lenge we face is that of tech­nol­o­gy. Like rain, it is a part of our lives. You either get wet or you learn to use an umbrel­la. The smart phone, the com­put­er, social net­work­ing and the ever present Google. Google maps auto­mat­i­cal­ly gives me dri­ving direc­tions to the masjid on Fri­days whether or not I ask for them. It tells me if a flight that I am booked on is late or not. It even tells me when I need to leave for the air­port, even when I have not asked for this infor­ma­tion or informed it about my present loca­tion. It knows with­out being told. So how dif­fi­cult is it to believe that Allah
, who cre­at­ed the cre­ator of Google and his brain, also knows?
Tech­nol­o­gy takes away the drudgery and monot­o­ny. It adds val­ue and makes life easy. But at the same time it increas­es dis­trac­tion, cre­ates a false sense of sat­is­fac­tion and speed. Peo­ple feel sat­is­fied with post­ing likes on Face­book and mak­ing favorites on Twit­ter as if they actu­al­ly accom­plished some­thing. They for­get that a mil­lion likes don't put a piece of bread into the mouth of a starv­ing child or save it from the bul­let of a sniper. Instant grat­i­fi­ca­tion – the most dom­i­nant sign of an imma­ture intel­lect – is one of the lega­cies of tech­nol­o­gy, albeit unin­ten­tion­al. We for­get that if you want results you have to work very hard at the right things; not mere­ly click a mouse or tap a touch screen. This results in unjus­ti­fied frus­tra­tion and the mil­len­ni­al per­son­al­i­ty is born: peo­ple who are lit­er­al­ly dis­in­ter­est­ed in the future. What can you hope for with respect to cre­at­ing a lega­cy from those whose main inter­est is the next sensation?
We have a men­tal­i­ty that always seeks more and more excite­ment. Steve Irvin (Croc­o­dile Hunter) is a good exam­ple of this and its unwit­ting result – tak­ing clos­er and clos­er chances with dan­ger­ous ani­mals until one day the inevitable hap­pened. But the result is that today if you want to make an ani­mal encounter show, until you can put your head into a lion's mouth and obvi­ous­ly come out alive, the pro­duc­ers won't even look at you. The val­ue of doing so? Well, when you mea­sure every­thing in terms of TRP rat­ings, that is per­fect­ly clear, isn't it?
The speed of response that tech­nol­o­gy enables is both a com­pet­i­tive advan­tage and a threat. Our own response to events has to be huge­ly faster than our par­ents' need­ed to be because every event is instant­ly glob­al news. The reper­cus­sions of the thought­less words are also seri­ous and, in some cas­es, severe. But what remains con­stant is that arti­fi­cial intel­li­gence is not the same as nat­ur­al, and tech­nol­o­gy doesn't replace wis­dom. We still need the human intel­lect to inter­pret the event and col­or the pic­ture to see the whole scene.
---
Blog Pol­i­cy: This arti­cle is being shared from anoth­er site. The top hyper­link directs read­ers to the orig­i­nal source. It is being shared to stim­u­late dis­cus­sion on the top­ic and Wifaqul Ula­ma nei­ther endors­es the site nor nec­es­sar­i­ly agrees with the views expressed nor takes respon­si­bil­i­ty for the con­tent of exter­nal Inter­net sites. In some cas­es, read­ers send us emails to share their thoughts (anony­mous­ly) and in respect to their wish­es, con­tact details or Author infor­ma­tion will not be provided.
Bis­mil­lah
Out of all the hi-fi, over-hyped, glam­or­ized, over­paid and stereo­typed careers that make news today, pep­pered with exten­sive media atten­tion such as red-car­pet awards, talk-shows, exclu­sive inter­views and pho­to-shoots, the sin­gle most impor­tant and piv­otal occu­pa­tion a per­son – espe­cial­ly a woman – can have, is that of being a parent.
It is this behind-the-scenes, get-down-and-dirty, round-the-clock job that very few peo­ple can do well, and major­i­ty of those who do, receive lit­tle cred­it for. Par­ent­ing is the most exhaust­ing, ful­fill­ing, demand­ing and sat­is­fy­ing role, respon­si­bil­i­ty and full-time job any­one can ever have. Who­ev­er has become a par­ent would tes­ti­fy to its heady highs and, sad­ly, some­times mor­ti­fy­ing lows. The moment one sets eyes and holds in one's arms a new life – a gift from Allah that is sent so mirac­u­lous­ly, after months of excite­ment and antic­i­pa­tion – one changes for­ev­er. The joy one feels holds no bounds. This new 'baby' life gives rise to new adjust­ments in all exist­ing rela­tion­ships, which change in order to accom­mo­date the new arrival. As many peo­ple will tell you, they also change once they have a baby.
How­ev­er, after a few years pass, there are some typ­i­cal state­ments that par­ents of any age can be heard mak­ing: "Kids nowa­days are so ungrate­ful….", "In our time, we were much more dis­ci­plined and obe­di­ent…", "We nev­er shout­ed at our par­ents the way kids answer us back nowa­days….", and of course, the ever-present "Because I said so!" Etc. I have hard­ly ever come across a par­ent who open­ly admits to hav­ing made a par­ent­ing mis­take e.g. say­ing some­thing like, "Had I not been lax about my dai­ly prayers when my chil­dren were young, per­haps they too, would be more reg­u­lar in their prayers today," or "I should not have scold­ed my daugh­ter in front of her friends. I think she deserves an apol­o­gy," More often than not, we find par­ents act­ing holi­er-than-thou and judg­men­tal in front of their chil­dren, dis­cussing their children's weak­ness­es before friends and rel­a­tives, and detail­ing how dif­fi­cult their chil­dren can make life for them. How­ev­er, how often do we come across a par­ent who would read­i­ly apol­o­gize to their chil­dren for mis­treat­ing them? Or admit to being wrong in front of them?
On the con­trary, par­ents hard­ly ever pub­licly admit to mak­ing mis­takes in their children's upbring­ing – at least, that is my expe­ri­ence. Once a young per­son becomes a par­ent, it's all about enforc­ing rules, dic­tat­ing orders, and estab­lish­ing dis­ci­pline, which is admit­ted­ly a nec­es­sary part of good par­ent­ing, but you have to have some lee­way thrown in too. The young par­ent for­gets what it was like as a child, to be caught red-hand­ed, or worse, to be scold­ed or pun­ished. It seems as if, now that a cou­ple has become par­ents, they can get away with treat­ing their chil­dren how­ev­er they like. The moment the effect of their par­ent­ing mis­takes man­i­fests itself in their young children's neg­a­tive behav­ior, the lat­ter are cer­e­mo­ni­ous­ly lec­tured or rep­ri­mand­ed. How­ev­er, do the par­ents pause and reflect about which actions of theirs might have been the cause of that behavior?
When I became a par­ent, I real­ized just how prone I was to mak­ing par­ent­ing mis­takes. For one thing, there are as many par­ent­ing styles as there are chil­dren. For anoth­er, you do not know which style will def­i­nite­ly work, until your child devel­ops his or her own per­son­al­i­ty. Third­ly, you keep going through phas­es in your own life which keep chang­ing your atti­tude and par­ent­ing style i.e. it's a con­stant learn­ing process for you as well – you keep mak­ing mis­takes, and learn­ing from them. It's a tri­al-and-error method­ol­o­gy. Both par­ent and child keep going through these tran­si­tions, and adjust­ing their rela­tion­ship accord­ing to them. To say the least, being a par­ent is a posi­tion of extreme respon­si­bil­i­ty and account­abil­i­ty before Allah – one for which one can be called severe­ly to rep­ri­mand, if one takes it light­ly. And here is why. Below are some ways par­ents are always at an advan­tage over their chil­dren, espe­cial­ly when the lat­ter are minors:
Physical and financial authority:
Par­ents con­trol their children's move­ment with­in and out­side the house. They con­trol what they eat, what they wear, where they go, who they min­gle with and what toys or acces­sories they buy. This makes a par­ent very strong as opposed to their child, in the first 2 decades of the latter's life. Plus, chil­dren depend on their par­ents for mon­ey. They do not, and can not, earn mon­ey. There­fore, par­ents have almost com­plete con­trol over how they bring up their children.
Having your own childhood buried in obscurity from your children:
Whether you were the nas­ti­est kid in your class, get­ting reg­u­lar deten­tion; or you inter­mit­tent­ly broke win­dows of every house in the neigh­bor­hood dur­ing 'ball prac­tice', trashed your mother's dress­er every week, stole mon­ey from your father's wal­let, drove his car with­out his knowl­edge as a 16-year-old, applied Mom's make­up when she was nap­ping, prank-called strangers on the phone at night, or lied about your tryst at some mall with a "friend" – every­thing seedy or shady about your own youth gets hid­den behind the hijab of time when you become a par­ent your­self. You get rid of all incrim­i­nat­ing pho­tographs, cor­re­spon­dence and videos. You don't speak freely to your old friends in front of your teenagers. No one tells your teenag­er that you did not pray all the five prayers, wear the head­scarf, or go to the mosque. No one tells them that you danced to loud music in your room and lied about your clan­des­tine phone calls ("I was dis­cussing my project with [best friend]!") when Mom walked into the room.
How­ev­er, if you are an Allah-fear­ing par­ent, have you real­ly for­got­ten all those misdeeds?
The gift of forgetfulness (nisyaan) from Allah, that wipes out your early mistakes from your children's memories:
Whether it was a nasty dia­per-rash that made your infant scream in agony – one that was caused by your neg­li­gence in chang­ing her dia­per on time – ("Well, I was tired, so I fell asleep and for­got to change her dia­per! I am her moth­er. Jan­nah lies at my feet. Lay off!"), or whether it was that tight slap on the cheek of your 'ter­ri­ble-two' tod­dler when he yanked a food-laden plate off the din­ing table onto your lap – one that left him bawl­ing; or the time when you didn't wash your 3‑year-old's plates prop­er­ly and she fell ill with diar­rhea for a week; no one will be able to tell your chil­dren whether you were a lousy par­ent when they were babies, or an effi­cient one. Allah hides all your mis­takes – whether unin­ten­tion­al or delib­er­ate – behind the veil of the past. Your tod­dlers and minors are too young to remem­ber when they were spanked with­out rea­son, humil­i­at­ed or scold­ed for no fault of theirs [they were scape­goats to the mood swings or stress-highs you suf­fered as a result of your demand­ing job], or when their mat­tress stank because you didn't both­er wash­ing their leaked exc­re­ta off it ["I'll just throw it away and get a new one! What's the big deal?"].
As a par­ent, you will always have the upper hand with your chil­dren, because Allah will hide your mis­takes and mis­deeds from them, keep­ing up your impres­sion of fault­less­ness before them, mak­ing you their role-mod­el – an ide­al per­son free of human errors or weaknesses.
Having the Islamic injunctions regarding kind treatment of parents on your side as a perpetual trump-card in any argument:
The great­est "advan­tage" Mus­lim par­ents have over their chil­dren is the exis­tence of Quran­ic ayaat and Prophet­ic ahadeeth that remind the lat­ter of how their par­ents are the most deserv­ing of good treat­ment from them. Sad­ly, how­ev­er, some­times par­ents use this as the most effec­tive way of – excuse the terms I will use – emo­tion­al­ly black­mail­ing or manip­u­lat­ing their chil­dren to achieve their own desires and whims.
To the boy who refus­es to mar­ry the fash­ion­ista, insist­ing that he wants a hijab-and-abaya-wear­ing wife:
"Is this how you repay your moth­er, after all the years I have tak­en care of you? What will my rel­a­tives say, when they see this par­dah-clad girl as my daughter-in-law?"
To the boy who refus­es to pur­sue a job deal­ing direct­ly with riba:
"Had you lis­tened to me, you would not be sit­ting job­less today. Why not take up that bank job, albeit with dis­like in your heart? At least you'll get the perks. You have to sup­port us both finan­cial­ly now that I have retired. It is your Islam­ic oblig­a­tion." [Notwith­stand­ing the hefty retire­ment prov­i­dent fund invest­ed in a riba-based bank, which gets month­ly "returns"!]
To the girl who insists on con­sid­er­ing pro­pos­als only from men who are reg­u­lar in prayers, who earn halal income and who will let her do hijab:
"You will then get pro­pos­als only from "mul­lah" fam­i­lies, who are not very edu­cat­ed or well-estab­lished in society."
A par­ent who real­ly and tru­ly fears Allah will usu­al­ly be a believ­er who focus­es on giv­ing oth­ers their rights instead of demand­ing their own. Hence, just because Islam has exhort­ed Mus­lims to be kind to their par­ents, doesn't mean that par­ents use these injunc­tions to unjust­ly demand favors and servi­tude from their chil­dren. Rather, the Quran­ic vers­es and Prophet­ic nar­ra­tions remind­ing Mus­lims about their par­ents' great rights upon them are to be read and heed­ed more by chil­dren who have par­ents; not by par­ents who have children!
There are par­ents who, when they do not get along with their daugh­ter-in-law, oth­er­wise a good girl whom their son is pleased with, use the "proof" of the Prophet Ibrahim [علیہ السلام] and Caliph Umar [رضی اللّٰہُ عنہ] telling their sons to divorce their wives, in order to twist their son's arm to do the same. There are par­ents who are inse­cure in their old age and when­ev­er a vis­i­tor comes to see them, com­plain about how their off­spring with their spous­es fall short in ful­fill­ing their rights. There are par­ents who are adamant that spank­ing is a very effec­tive dis­ci­pli­nary method for minors, being ful­ly aware that the Prophet Muham­mad [صلی اللہ علیہ وسلم] nev­er struck a child (he was father of 7) – "I do not know of any moth­er who doesn't spank her child." Birds of a feath­er flock togeth­er. Please look beyond your cir­cle, Ma'am. 🙂
Here are a few tips that might help Mus­lim par­ents in general.
Apol­o­gize when you hurt them: Say­ing sor­ry for your mis­takes will exalt your ranks, and teach your chil­dren to do the same. For exam­ple, say­ing to your tod­dler: "I'm sor­ry I yanked your arm so hard on the road. I was afraid of the cars pass­ing by you and was just being care­ful. I did not mean to be so harsh, beta," would take a load off your back and make you feel bet­ter yourself.
Admit it to your child when you're wrong and they are right: Chil­dren can help their par­ents a lot, espe­cial­ly when the par­ents are over fifty. The for­mer are in touch with the lat­est trends and news. If the par­ent has a hum­ble atti­tude instead of a "know-it-all" one, they can pave the way for pos­i­tive learn­ing on both sides.
More impor­tant­ly, though, win­ning an argu­ment should nev­er be your goal just because you have rights over your chil­dren. Say "You are right" to them when they are. That way, you will be teach­ing them by exam­ple to give you the respect which you sup­pos­ed­ly deserve as well.
Remem­ber every day that you will be called to account for even the slight­est dis­crep­an­cy left in giv­ing them their dues ("dhulm"): Just like all oth­er rela­tions in this world, chil­dren have rights upon par­ents, which they will be asked about. Just being con­scious of this impend­ing real­i­ty will enable par­ents to forego their children's mis­takes and short­com­ings, and focus instead on their own method of upbring­ing their chil­dren – whether it will be accept­ed by Allah or not.
Seek for­give­ness from Allah dai­ly for your short­com­ings as a par­ent: In Islam, any posi­tion of author­i­ty is a posi­tion of account­abil­i­ty before Allah, includ­ing par­ent­hood. The more pious a per­son is, the more he fears Allah regard­ing the high posi­tions he occu­pies in this world. That is why our pious pre­de­ces­sors would – lit­er­al­ly – run away from the posts of judges and kings that were offered to them. Sim­i­lar­ly, a Mus­lim par­ent keeps track of their short­com­ings as a human being, and seeks Allah's for­give­ness for their mistakes.
It is obvi­ous that – after hav­ing gone through the pains and strains of rais­ing young chil­dren – par­ents are enti­tled to high rights over the for­mer. This is Allah's own com­pen­sa­tion method of pro­vid­ing world­ly "perks" for this tough job. How­ev­er, focus­ing on what rights of yours oth­ers have to give to you, instead of what rights of oth­ers you have to give to them, is not the way of the earnest believ­ing Mus­lim. If your chil­dren respect you, obey you and even­tu­al­ly, take care of you in your old age, they are doing them­selves a favor. You, on the oth­er hand, should not con­sid­er them an 'invest­ment' for this world – desir­ing sons more than daugh­ters because they earn mon­ey; mak­ing them mar­ry into afflu­ent fam­i­lies and push­ing them into high-fly­ing careers so that you get to choose which "big house" with the most ser­vants to reside in, in your old age. Rather, you should con­sid­er your chil­dren an invest­ment just for your own Akhi­rah. By that, I mean that you should just do your job in instill­ing Islam­ic val­ues in them, by impart­ing Islam­ic knowl­edge to them and mak­ing them live an Islam­ic life. After that, what they do is between them and Allah and you are essen­tial­ly a val­ued con­sul­tant in their lives.
I once heard a very pious and hon­or­able Mus­lim advise us: "From birth to age 13, be strict in dis­ci­plin­ing them; from 14 to 20, be their friend; after they are 21, let them go."
Wise words, indeed.
Allah knows best and is the source of all strength.