Mawlana Muhammad Yusuf Binnori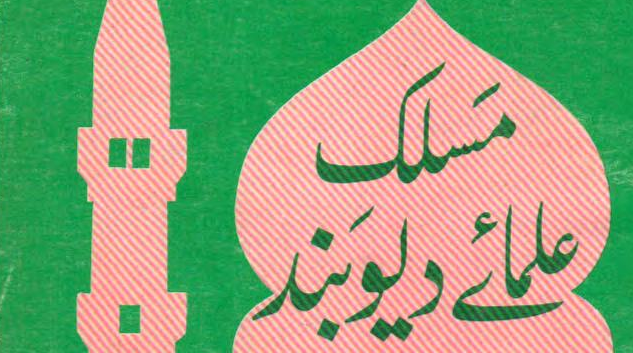 Translator's intro­duc­tion: Below is a trans­la­tion of a pref­ace by 'Allamah Muham­mad Yusuf Bin­nori to a book enti­tled Maslak-i-Ula­ma-i-Deoband. The orig­i­nal book—by Qari Muham­mad Tayyab, the then rec­tor of Dar al-'Ulum Deoband—is an impor­tant piece of work that sheds much need­ed clar­i­ty on the track of Deoband in rela­tion to a range of issues, espe­cial­ly fiqh, 'aqi­dah and Tasawwuf. The impe­tus behind this book was the man­ner in which the maslak of Deoband was being mud­died by cer­tain quar­ters and view­points pre­sent­ed as being Deobandi.
A trans­la­tion of the pref­ace to this work has been ren­dered into Eng­lish with hope that indi­vid­u­als will seri­ous­ly and sin­cere­ly research the maslak of Deoband. The pur­pose of this piece of writ­ing is call­ing a spade a spade. The maslak of Deoband is clear­ly defined and has been expound­ed on; there is no need to pack­age oth­er ideas as being that of Deoband.
Pref­ace by Mawlana Muham­mad Yusuf Binnori
In the name of Allah, the Most Com­pas­sion­ate, the Most Merciful
All praise is for Allah and He is suf­fi­cient, and peace on His ser­vants who He select­ed, espe­cial­ly on our Mas­ter Muham­mad the Cho­sen One, his fam­i­ly and his Com­pan­ions as much as suf­fices. Thereafter:
These days are the time of fit­nah and the largest fit­nah is that truth and false­hood are being mixed in such a way that the mind is left per­plexed, rather efforts are under­way to present false­hood in the form of the truth. The gen­er­al mass­es are either unin­formed or with­out knowl­edge or have their own motives; because of this they are sup­port­ing false­hood and giv­ing more air to the fit­nahs. In the ear­ly days, the [Colo­nial] British gov­ern­ment, through its famous polit­i­cal diplo­ma­cy, had carved the name Wah­habi to bring into dis­re­pute the akabir of Dar al-'Ulum Deoband and the maslak to destroy that spir­it of Jihad which had been born in peo­ple through Mawlana Isma'il Shahid, Sayyid Ahmad Shahid and the elders of Deoband in 1857.[1] This was pub­li­cised through var­i­ous means. Unfor­tu­nate­ly, some famous peo­ple of knowl­edge were also used as instru­ments in this on account of which a wide gulf came between the 'ula­ma of Islam and an oppor­tu­ni­ty was found to ruin the mind­set of the gen­er­al mass­es to such an extent that the maslak of the peo­ple of truth (haqq) fell into seri­ous doubt.
The maslak of the elders of Deoband has always remained that on which Imam-i-Rab­bani Mujad­did Alf-i-Thani, Shah Wal­i­ul­lah Dehlawi and Shah 'Abdul 'Aziz were in that after hadith, with view of the impor­tance of fiqh and ijti­had, the faqih of the Ummah Imam Abu Han­i­fah is accept­ed as imam and simul­ta­ne­ous­ly the knowl­edge of the peo­ple of the hearts, the sci­ences of Tasawwuf and the sci­ences of puri­fy­ing hearts is cor­rect­ly blend­ed; and if on the one side there is an accep­tance of the great worth of Ibn Taymiyyah then, on the oth­er, there is an admis­sion of the achieve­ments of Shaykh-i-Akbar Muhy al-Din Ibn 'Ara­bi.
With the taqlid and fol­low­ing of Imam Abu Han­i­fah, by gath­er­ing both the Prophet­ic hadiths and the sci­ences of the Sufis, a beau­ti­ful, effec­tive and heart pen­e­trat­ing maslak has appeared. It's very name is the maslak of the School of Thought of Deoband. How­ev­er, unfor­tu­nate­ly, new fit­nahs are being born each day and this has cre­at­ed such a storm that the maslak has been brought into dis­re­pute. Now, on the polit­i­cal lev­el those very poli­cies are being employed that were select­ed in the pre­vi­ous British rule. There is crooked­ness and err in the hearts of peo­ple with motives. The gen­er­al mass­es are igno­rant and not versed in the faith, and on the oth­er side there is a severe effect of wrong and inac­cu­rate pro­pa­gan­da, as a result of which there is seri­ous fear that false­hood appears in the name of truth and truth in the name of false­hood. There was a need to pub­li­cise this, for there to be clar­i­ty and for the maslak of the peo­ple of truth to be clar­i­fied. In rela­tion to this, an arti­cle had been pub­lished by Mawlana Qari Muham­mad Tayyab, the grand­son of Mawlana Muham­mad Qasim Nan­otwi and rec­tor at Dar al-'Ulum Deoband, which was suf­fi­cient for this pur­pose. There was no need to write any­thing else. How­ev­er, it had become lost and there was a need to pub­lish it once again. Because of this, those who are pub­lish­ing it once again and ful­fill­ing a reli­gious need very well are deserv­ing­ly in need of our thanks. It has been com­piled with excel­lent research and aca­d­e­m­ic insight and jus­tice. It is hoped that those who are just will val­ue it and it will be a bea­con of light for those who do not know.
Accor­dance and guid­ance is with Allah Most High, He is suf­fi­cient for us and the best support.
Muham­mad Yusuf Bin­nori (may he be forgiven)
Karachi 5, 21 Juma­da al-Ukhra, 1395AH
_____________________________
Two points to note here, the ref­er­ence to Jihad here is the strug­gle for legit­i­mate self-deter­mi­na­tion against oppres­sive colo­nial rule, not the mur­der­ous zealotry and wan­ton destruc­tion in the name of our faith that has become the norm in some parts of the globe today and which has, at times, been nur­tured by gov­ern­ments for polit­i­cal rea­sons. Sec­ond­ly, the neg­a­tive ref­er­ence to the British here should be con­tex­tu­alised to the man­ner in which British colo­nial admin­is­tra­tors and the East India Com­pa­ny exploit­ed unit­ed India and oppressed its peo­ple. The British Raj was a ruth­less affair and had lit­tle empa­thy for Indi­ans. India, under the British Raj, suf­fered sev­er­al famines: 1770, 1783, 1866, 1873, 1892, 1897 and last­ly 1943–44. In the first famine, approx­i­mate­ly 10 mil­lion peo­ple died in Ben­gal alone, wip­ing out one third of Bengal's pop­u­la­tion. Dur­ing the famine of 1943, when three mil­lion peo­ple died in just Ben­gal, peo­ple resort­ed to eat­ing grass and human flesh to sur­vive. Win­ston Churchill, the then prime min­is­ter of the

UK

, was cal­lous in his reac­tions. "Famine or no famine, Indi­ans will breed like rab­bits," he said. This left a sour feel­ing in the hearts of many of the Raj's Indi­an sub­jects and it was this very feel­ing that spurred a string of South Asians—Muslim and otherwise—to con­demn the British and strug­gle for self-deter­mi­na­tion, includ­ing Dad­ab­hai Naoro­ji, Abul Kalam Azad, Jawa­har­lal Nehru, Mohan­das Karam­c­hand Gand­hi, Mohammed Ali Jin­nah, and many stal­warts of Dar al-'Ulum Deoband. These anti-colo­nial efforts were for a par­tic­u­lar time and place that has now passed.